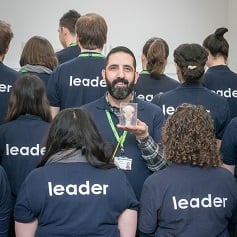 FIE's 2019 Student Global Leadership Conference took place this past weekend, April 5-7, on our Kensington Campus, and we couldn't be happier with how it went or more proud of our students and speakers. It is clear that the next generation are buzzing with sustainable ideas and ready to lead – many are out there walking the walk already!
As an organization that works with young people and understands their concerns for the future, sustainability has been one of FIE's core values since the beginning. With the state of things at the moment it felt only natural to make that the focus of 2019's SGLC. With nearly 200 registered delegates, over 60 presenters (including FIE Ethical Leadership, Marist College at FIE Dublin, and the Drexel University & University of Leeds Global Classroom students), a record 20 breakout sessions, two keynotes, two panel discussions, and one Big Idea, SGLC 2019 was by far our biggest and most ambitious yet!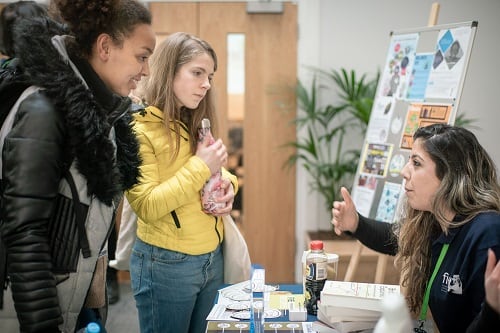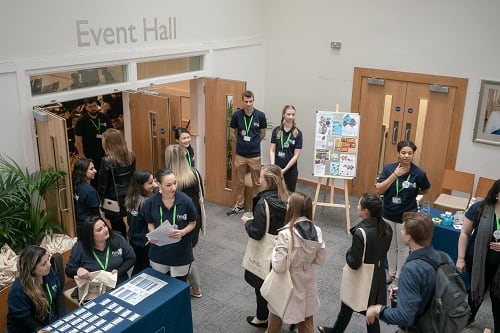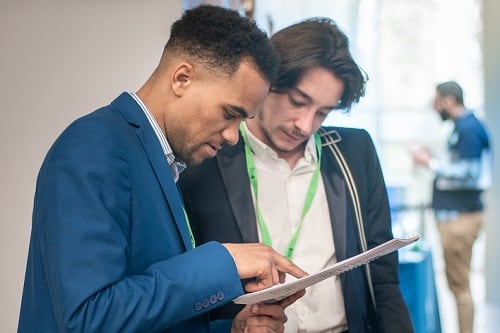 A Friday night viewing and panel discussion of FIE's own Re-Imagining Sustainability short film kicked off the event, and the students were so motivated to engage with the panel that they were 15 minutes late for the food and drink reception – when food and drink can wait, you know you've got a passionate group!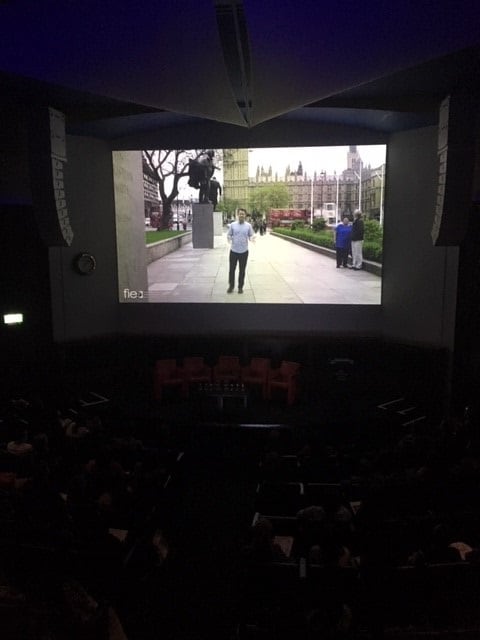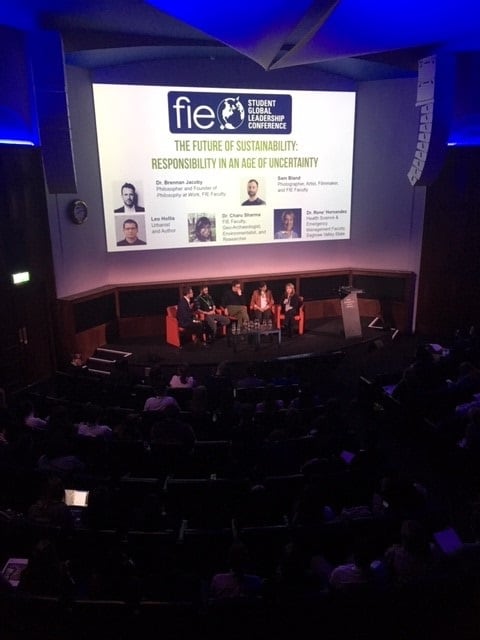 Saturday morning began with an inspiring speech by Judy Ling Wong, whose optimistic and peaceful take on the importance of sustainability really helped set the mood and perspective for the rest of the day.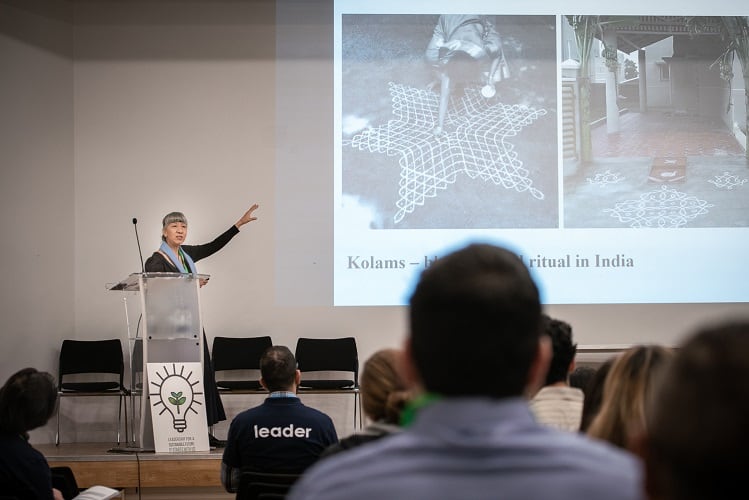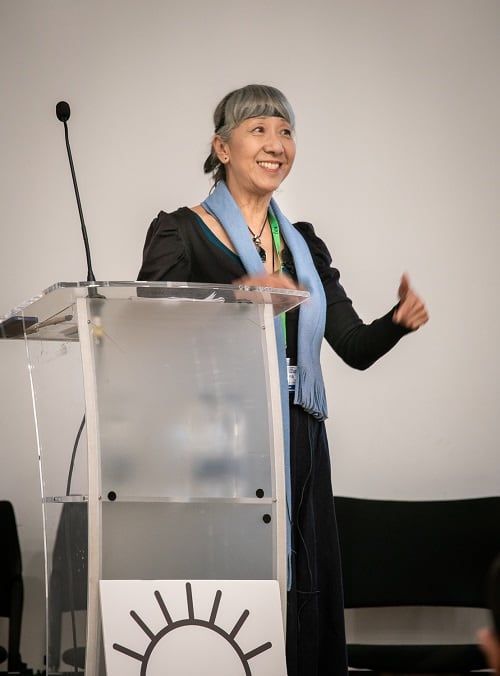 The breakout sessions were all amazing and gave the delegates a very difficult choice to make. Luckily there was no bad decision – all of the topics were compelling. From music to cultural humility to chocolate, sustainability was discussed and demonstrated in a multitude of ways.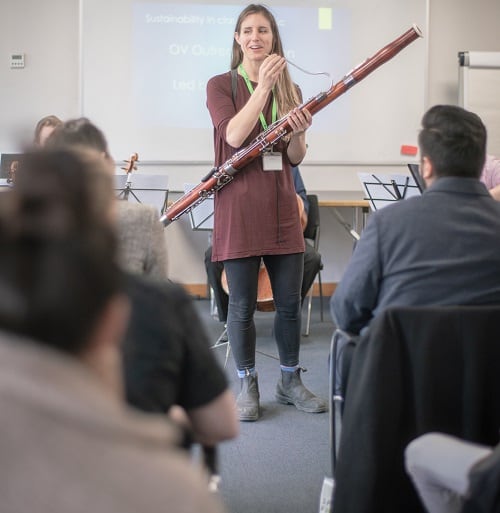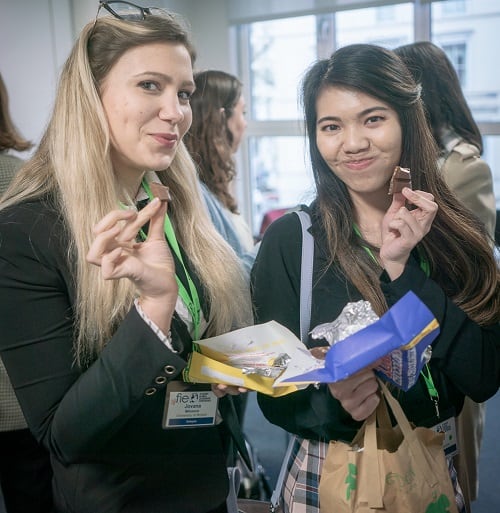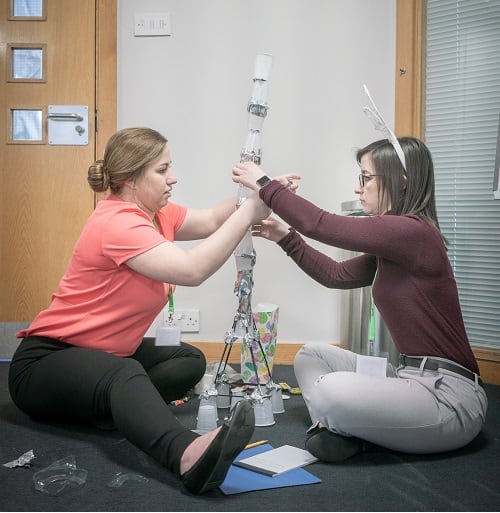 The second panel discussion featured five sustainability leaders who made it very clear that the student voice was an important and big one, and that together we can all cultivate the change we want to see. We may feel like just one small voice, but combined that makes a huge impact.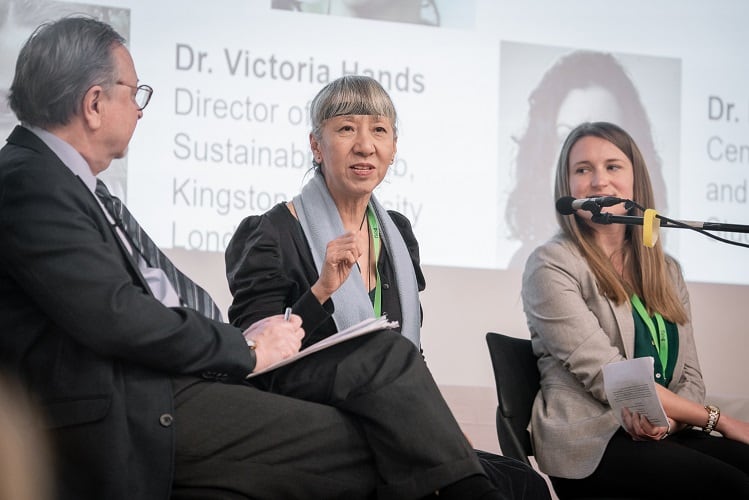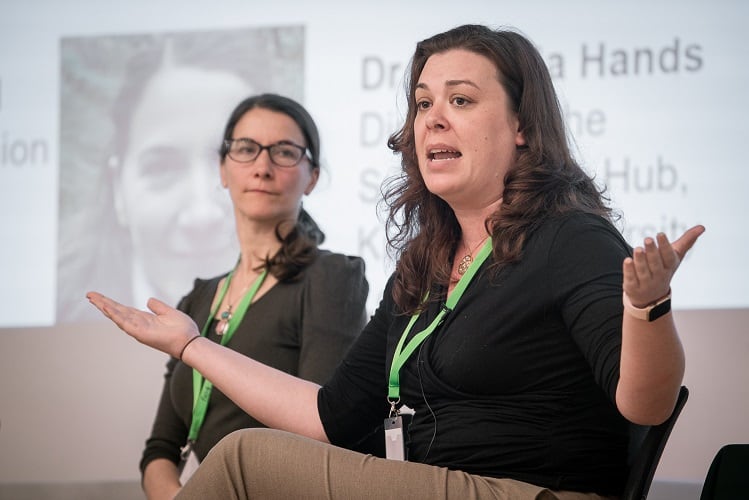 Sunday brought everything together with our inaugural Big Ideas session. We see SGLC as a place to start, but we want everyone who attends to take the ideas inspired by the event out into the world and follow them through – and a cash prize for a great idea never hurts! We heard many great ideas during the session, and hope to see all of them come to fruition, but the three winners were:
1st: Inna Chilik - Blekinge Tekniska Högskola (Blekinge Institute of Technology)

An online action tank for sustainability challenges, similar to LinkedIn but for action steps focusing on sustainable development. On the platform, you would create a project in a specific area then find people willing to help.
2nd: Kamryn Walker and Olivia Round – Loyola Marymount University

The organisation of a biannual market on their college campus focused on a holistic view of sustainability. The goal is to bring together the community while empowering individuals and providing education.
3rd: Jenna Quijano – Cal Poly Pomona

Share a Meal social enterprise involving cross-campus university support in producing, supplying and facilitate cooking classes for the youngest community members in local elementary schools. The goal is to encourage basic cooking and life skills in young people and promote healthy meals to combat childhood health problems in a sustainable way.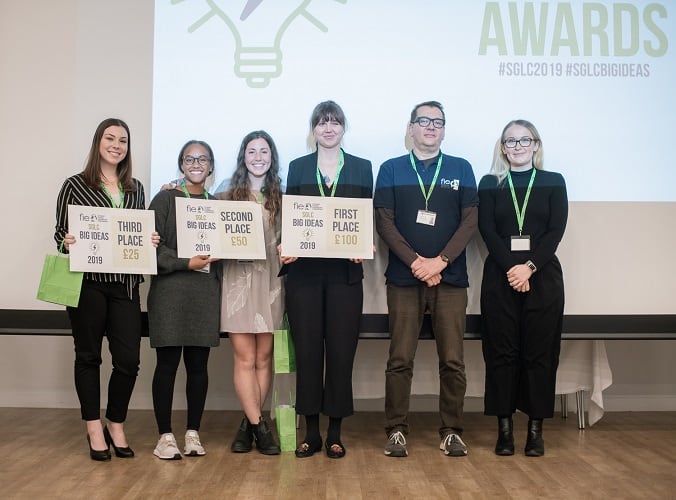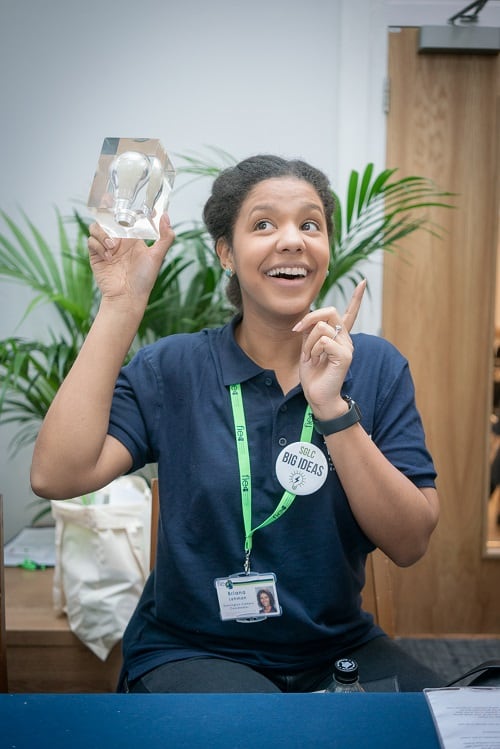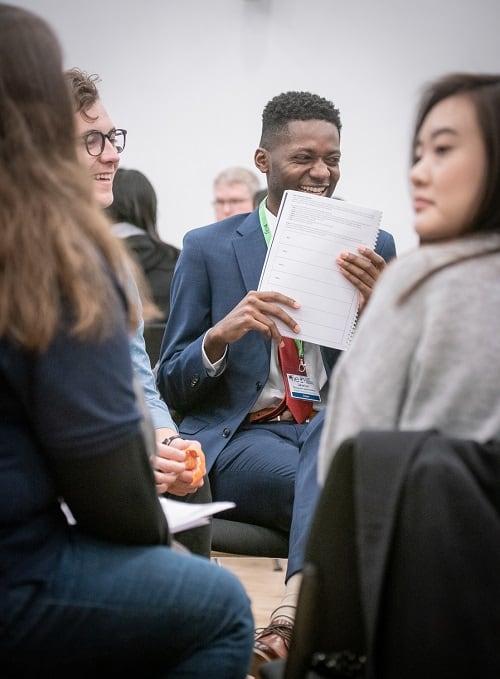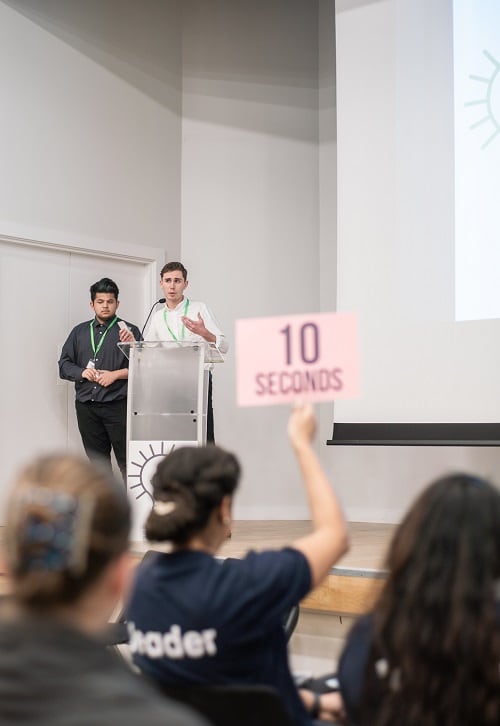 A rousing final keynote by Michael Genovese finished off the conference and left everyone raring to go.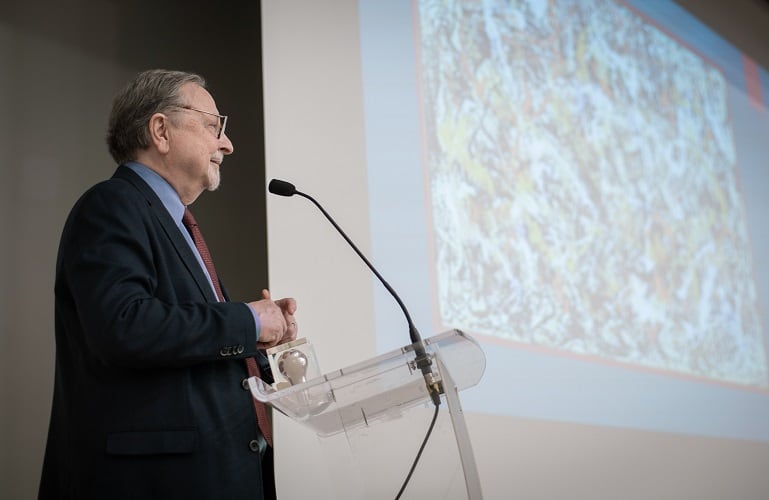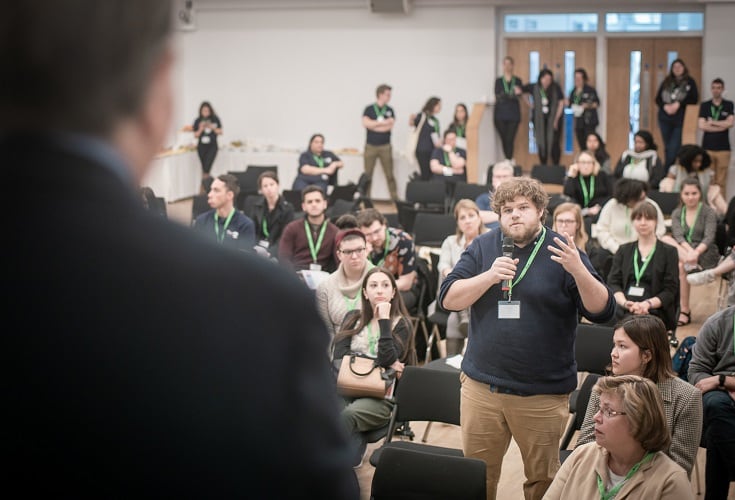 We have so much faith in the future after seeing how excited students are to lead the way for change. Hopefully SGLC has helped made a small difference that will result in all of these students making waves and leading us into a more sustainable world. We can't wait to welcome another set next year when we will focus on this in even more detail with our SGLC 2020 theme of Leadership for Change in an Uncertain World, on April 3-5, 2020.