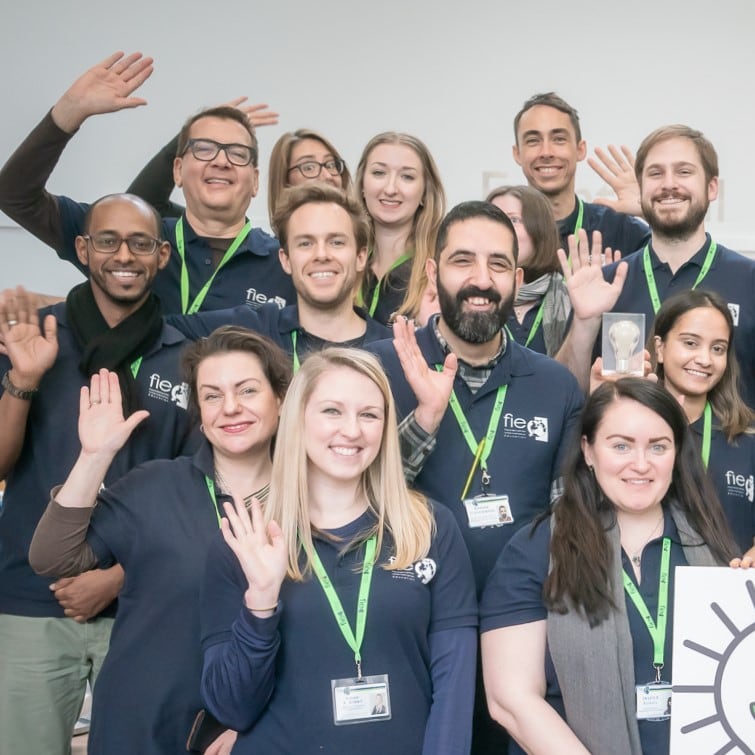 From 6th April 2020, some FIE staff will be on extended leave ("furlough") until the end of May 2020. Please see a message about FIE's continued support for students and partners during this time from John M. Pearson our Senior Vice President, Operations.
Dear Friends and Colleagues,
Like fellow international educators in our field who are also severely impacted by the current landscape, FIE is committed to weathering this storm as a team.

Due to the travel restrictions currently in place, we are temporarily reducing our operations and activity in London in areas where it is not currently needed and placing a number of our team on a temporary leave of absence ('furlough') from 6th April 2020 until the end of May 2020.

FIE's most important asset is its people and the aim of these temporary measures is to retain all of our warm and professional staff, who together, make FIE such a trustworthy and knowledgeable provider.
Rest assured, all emails and communications to furloughed staff will be forwarded to FIE staff who will still continue to work as normal. Your usual FIE contacts may be on extended leave, but please find below a list of key contacts that will be available to assist you for current and upcoming programs:
Senior Leadership Team:
This email address is being protected from spambots. You need JavaScript enabled to view it.

- Senior Vice President, Operations

This email address is being protected from spambots. You need JavaScript enabled to view it.

- Chief Academic Officer

This email address is being protected from spambots. You need JavaScript enabled to view it.

- Chief Finance Officer

This email address is being protected from spambots. You need JavaScript enabled to view it.

- Vice President, Facilities
US Institutional Relations Team:
This email address is being protected from spambots. You need JavaScript enabled to view it.

- Vice President, Institutional Relations

This email address is being protected from spambots. You need JavaScript enabled to view it.

- Regional Director, Institutional Relations

This email address is being protected from spambots. You need JavaScript enabled to view it.

- Regional Director, Institutional Relations
Key FIE Contacts:
This email address is being protected from spambots. You need JavaScript enabled to view it.

- Director of Administration & Accessibility

This email address is being protected from spambots. You need JavaScript enabled to view it.

- Student Life Manager

This email address is being protected from spambots. You need JavaScript enabled to view it.

- Residence Life Manager

This email address is being protected from spambots. You need JavaScript enabled to view it.

- Director of Experiential Education

Enquires from students, partners, and colleagues sent to This email address is being protected from spambots. You need JavaScript enabled to view it. will continue to be monitored and passed on to relevant staff. We also continue to have oversight of a small number of students who are with us in London as well as academic support for over 200 students taking FIE Spring 2020 courses online.
We thank you for your support through this unprecedented time which has brought our industry to a grinding halt. We know the need for travel, global connection, and study abroad will remain after the storm has passed and we look forward to all of us and our full staff working together again.
Sincerely,
John M. Pearson
Senior Vice President - Operations