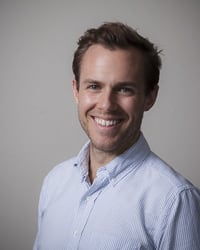 Victor graduated at University College London with a Bachelor's degree in Archaeology in 2012. Before joining FIE, Victor worked in television production and was an acting member of the National Youth Theatre of Great Britain.
In addition to his current role of Teaching and Learning Development Officer, Victor previously worked as an Academic and Experiential Education Coordinator with FIE's Experiential Education Team, and he continues to enjoy working with students as a Writing Support Tutor and Residence Life Supervisor. In each of his roles within the Academic and Student Life Departments, Victor is dedicated to ensuring students get the most out of their study abroad experience.
As a dual US/UK citizen, and having travelled extensively, Victor relishes working in an international environment.
Teaching and Learning Development Officer & RLS