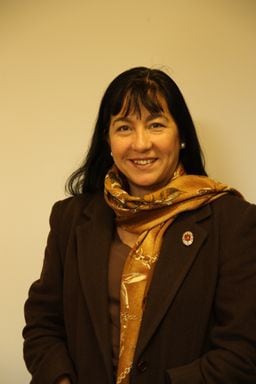 Dr. Carolina Valiente is originally from Venezuela where she studied and worked as an economist, project analyst, researcher and manager with different levels of responsibility until 1990, when she moved to Scotland to pursue postgraduate education. At the University of Glasgow, she received two Masters of Philosophy degrees – one in Monetary Economics and another in International Finance. While she pursued her PhD at the University of the West of Scotland, she also worked as a lecturer in the Department of Economics and Management.
She was a Reader at London South Bank University till September 2015 and has been a member of the Academic Board at the IFS-School of Finance since 2010. At LSBU she was the Post-Graduate Programme Manager of the Division of Accounting and Finance and the Course Director of the Masters in International Finance and Banking/ Investment at LSBU (2003 - 2015). She has been a member of the QAA Review Group for the HE Benchmarks in the subjects of Accounting and Finance (2014). She is involved in curriculum development and international collaboration agreements, and delivers visiting lectures for the Universidad de Castilla La Mancha (Spain); the Foretags Ekonomiska Institutet (Sweden), the Ecole de Management Leonardo de Vinci and the Inseec Business School (France), the International Business Academy (Denmark), and the EU Intensive Programme "Making business work in the New Europe: Learning from the Baltic Sea Region" (Estonia and Latvia)."
She considers work-related training and development a priority and regularly attends and organizes academic and professional courses and conferences. Her research interests include such topics as corporate governance, sustainability and business strategies, international banking, the integration of European stock exchanges, and management, teaching and learning across cultures. In her spare time, she enjoys delivering salsa lessons to students and staff, is an active fellow at the RSA, attends opera, theatre and exhibitions regularly, and is an active participant of a Reading Club in London.