FIE's fifth Student Global Leadership Conference returns in 2020! Save the Date now for this premier educational event and student destination for undergraduate and graduate students from the US, UK, and around the world. Building on previous conference themes of social justice, diversity, and inclusivity, this year's theme focuses on leadership for change in an uncertain world.

SGLC is an opportunity for students and delegates from across the world to come together while exploring what is leadership, how can they become better leaders, and how they can think about leadership in a new way while making a difference.

Date:

Friday: Royal Geographical Society

Saturday and Sunday: Baden-Powell House

South Kensington, London, England UK
---
LEADERSHIP FOR CHANGE IN AN UNCERTAIN WORLD
The polarization of political ideologies and wealth distribution, mass bio-extinction, refugee crisis, hardening of borders, social media and the erosion of personal privacy, greater isolation, and an increase in mental ill-health are some examples of the plethora of current challenges that are bringing about change in an uncertain present and future.
In a time of instability, it is impossible to predict what the future holds. Indeterminate times demand strong leadership that can shore up an uncharted future. Throughout history, great leaders have brought about positive and enduring change in periods of doubt. But how can today's leaders steer us on a path towards positive change when we don't know what new surprises tomorrow will bring?
FIE's fifth Student Global Leadership Conference will challenge and empower leaders to scope the challenge ahead, to guide in turbulent times, to channel frustration into action, to ensure greater social cohesion and to seek a better, fairer future for the benefit of us all.
---
SUBSCRIBE TO OUR INTEREST LIST
Whether you are an undergraduate studying abroad with FIE London or Dublin or an undergraduate/graduate international student studying in the UK, the SGLC is sure to be of interest to anyone looking to sharpen their leadership skills. We have welcomed students from many American and UK universities since our inaugural conference in 2013 and look forward to another diverse and exciting delegation again in 2020!
---
ABOUT THE CONFERENCE
FIE endeavors to partner with organizations and individuals who share our values on sustainability, diversity and inclusivity, social justice and human rights in order to ensure a consistent vision is fostered across FIE's operations and throughout the FIE community.
Who should attend?

Current student leaders in undergraduate or graduate programs

Undergraduate or graduate students who wish to learn more about leadership

Anyone seeking inspiration and motivation from diverse leaders

Leadership London students
Who is SGLC open to?
UK or European university students

FIE students

non-FIE study abroad students in London

non-FIE study abroad students in Dublin

students currently enrolled at US Universities

students currently enrolled in international Universities

professionals in the field of higher education

professionals in the field of study abroad
What can I expect?
Engaging keynote and breakout sessions offer hands-on, interactive topics featuring unique stories and experiences

Sessions focus on giving participants practical examples and take-away tools for real-world implementation

The conference workbook provides participants a 'study guide' to use throughout the weekend

Programming presents aspects of leadership relevant to students currently studying abroad as well as UK students

Attendees will be invited to join the conference Facebook event which will provide pre-conference updates and post-conference networking opportunities

Presentations will be available online after the conference
For further information or queries, kindly email our SGLC team at This email address is being protected from spambots. You need JavaScript enabled to view it.
---
REGISTRATION
| | | |
| --- | --- | --- |
| | Earlybird (ends January 31, 2020) | General Registration |
| Student Full Weekend Conference Fee | £60 | £80 |
| Non-student (staff, advisors, professionals) Full Weekend Conference Fee | £80 | £95 |
| Saturday Only Conference Fee (students and non-students) | £40 | £40 |
| Optional Saturday Night Walking Tour - City of Westminster Fee (students and non-students) | £12 | £12 |
More detailed information can be found on our Conference Registration Forms webpage.
Full Weekend Conference Fee includes: all conference sessions, keynote addresses, panel discussion, refreshments breaks, welcome reception (Friday), lunch (Saturday), and breakfast (Sunday)
Saturday Only Conference Fee includes: Saturday only conference sessions, keynote address, panel discussion, refreshments breaks, and lunch
Join us for the Optional Saturday Night Walking Tour - City of Westminster! Highlights include Parliament Square, Westminster Abbey, and Buckingham Palace. Learn more about the history and significance of this area of London, where so many leaders past and present have created and challenged policies. This active walking tour takes place after the main conference sessions conclude on Saturday at 5:30 pm. More information can be found on the Conference Registration Forms webpage.
---
SGLC BIG IDEAS: FROM INTENTION TO ACTION
The Student Global Leadership Conference isn't just a weekend – it's a beginning.
It's the start of new connections, new ways of thinking and – most importantly – new actions. Throughout the conference, you'll take inspiration from speakers, share your ideas with fellow delegates and prepare a pitch of your strongest idea. On Sunday, you'll share your idea with fellow delegates and vote for the best. The winning delegates will receive a prize.
SGLC Big Ideas Timeline
Before the conference: Start thinking about things you could do/create/incorporate to make a difference in your community. What challenges are faced? How could you make a difference? Download our Step by Step guide to get your ideas flowing!
Friday: Be inspired by the Conference's opening Call to Action. At the opening reception, start sharing your ideas with delegates to get their feedback.
Saturday: Over lunch start sketching out a pitch for your best idea and practice with other delegates.
Sunday: Deliver your pitch to fellow delegates. The best ideas will head to the stage and compete to win prizes.
PDF Web Download 1: SGLC Big Ideas Step by Step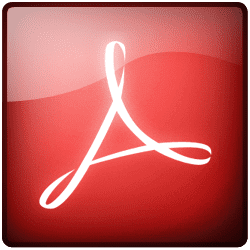 ---
SGLC & LEADERSHIP LONDON
The Student Global Leadership Conference will be a key component of the Leadership London experience. Students with this study abroad focus will attend the conference as a delegate, have the chance to get involved with presentations and workshops, and get the option to help with the planning and running of the event. With a unique focus on students and future leaders, SGLC gives an incredible chance to expand knowledge, gain hands-on leadership experience, and network with current global sustainability leaders. The Leadership London course has a £60 lab fee.