Hania AL Muhaisen is a graduate in Business Administration from the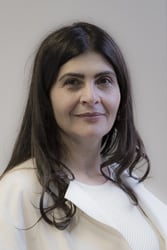 University of Jordan. Before assuming the FIE Chairmanship on the death of her husband, FIE founder Sharif Rahman, in 2003, Hania had a business career in Europe and the Middle East.
Hania has dedicated her career to international education and has developed strong commitments within the FIE curriculum to global issues of sustainability and peace, justice and conflict negotiation.