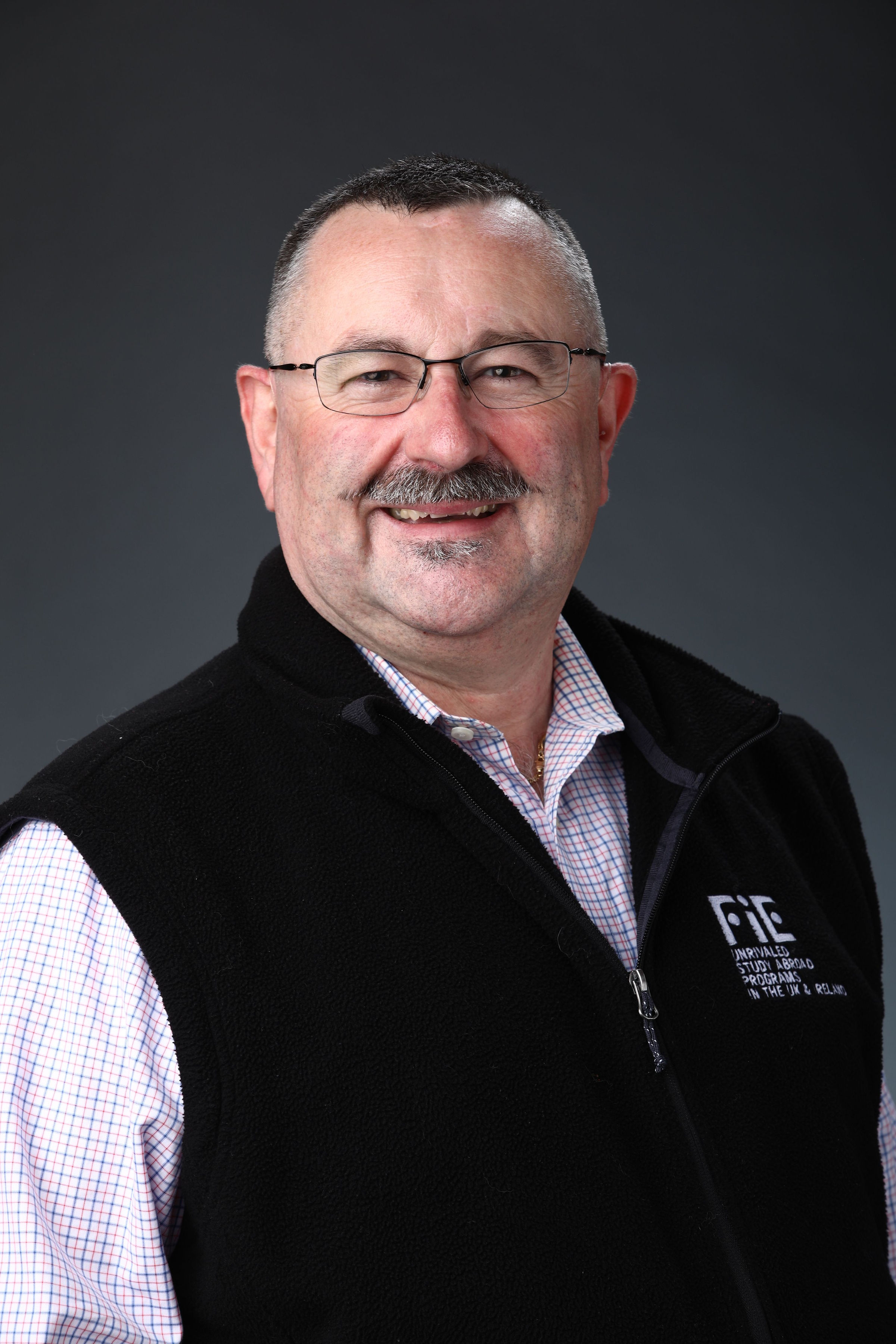 Dr. Grahaeme A. Hesp is FIE's Regional Director, Institutional Relations covering the Midwestern US (NAFSA Regions 3, 4, 5, & 6). Grahaeme has a Master of Business Administration (MBA) from Southern Illinois University Edwardsville (SIUE) and a Doctorate of Education (EdD) from The Florida State University.
Grahaeme was born in Wallsend-on-Tyne, Northeast England and completed his K-12 education in the United Kingdom. He initially spent a year in the U.S. for a one-year student exchange program in the Metropolitan St. Louis area before transferring to SIUE and then working in the Kimmel Leadership Center. After leaving SIUE, Grahaeme worked at Elon University and Davidson College, both in North Carolina. During his time at The Florida State University, he worked in the Hardee Center for Leadership and Ethics in Higher Education, helping higher education students in graduate assistantships with their professional development, fundraising from program alumni and friends, and working with the Journal of College and Character and Institute on College Student Values. After leaving Florida, Grahaeme was director of fraternity & sorority life at the University of California, Berkeley, one of the oldest fraternity/sorority communities in the U.S. Most recently, Grahaeme was Director of Academics for FIE's London operation.
Grahaeme is a long-time and active member of NASPA: Student Affairs Administrators in Higher Education, the Association of Fraternity|Sorority Advisors, and Sigma Phi Epsilon Fraternity. Grahaeme has also served as the Director of Educational Programs for the Association of Fraternal Leadership and Values. He has published multiple articles and book chapters investigating various aspects of sexual orientation within fraternities and sororities and has been honored with several awards from ACPA: College Student Educators International, the Association of Fraternity|Sorority Advisors, and the National Order of Omega.
As Regional Director, Institutional Relations for the Midwestern US, Grahaeme is responsible for partner relationship management and new program development. Grahaeme is based in the Metro St. Louis area.
Regional Director, Institutional Relations Midwest US