| | | |
| --- | --- | --- |
| | | Staying fit while abroad is a great way to remain healthy so you can make the most of your time in London! London is a very active city with cycle super highways, tons of sports facilities, clubs, and races. Check out some of our tips and recommendations on places and people to connect with below! |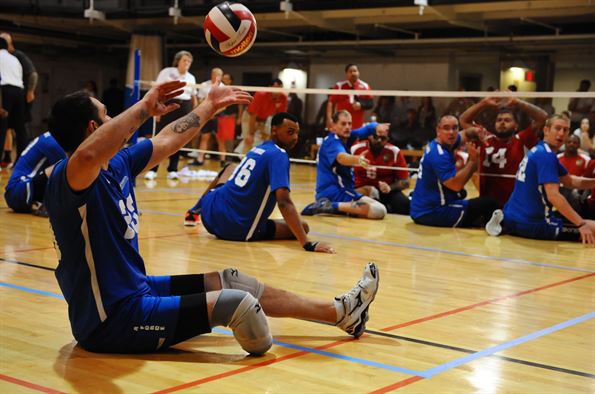 CLASSES & CLUBS
Drop in dance classes in Fulham - £2 on door plus class fee (£5-£7) to teacher
Drop in dance classes in Mayfair - £2 on door plus class fee (£6-£10) to teacher
A range of fitness classes offered at various locations including Victoria and Hammersmith
Join one of Imperial's many fitness clubs and socieities using your Associate Membership*
Search for groups who play the sport you love in the local area
Free group exercise classes in local parks led by experienced instructors
Yoga and Pilates classes in Chelsea and other London locations
A general yoga class convenintly located at Foundation House - open to all levels from complete beginners to more experienced students
---
CYCLING
Spin classes at various locations including Battersea and Hammersmith
Cycle like a champion at the world class veledrome opened for the London 2012 games
Spin classes at various locations including Bayswater and Oxford Street
Hire a bike from one of London's 750 docking stations - prices start at £2 - make sure you buy or hire a helmet!
Leisure routes around London that you can explore by bike
---
GYMS
£64 per month with a short term pass
£35 per month membership with FIE ID and Imperial College Union membership card*
A functional warehouse gym specialising in full body classes, small group and personal training - £35 monthly open gym pass
Pay as you go access to a variety of gyms and fitness classes in London starting from as little as £5 - perfect for short term programs!
---
INCLUSIVE FITNESS
Directory of UK sports for the blind or partially sighted
Candoco's youth dance company for disabled and non-disabled dancers aged 13-25
English Federation of Disability Sports
Directory of gyms accredited by the Inclusive Fitness Initiative
A database of guides created by England Athletics and British Blind Sport to help visually impaired people start, get back to or stay running
Directory for disability sports clubs in London
Directory for deaf sport and physical activity in the UK
WheelPower provides opportunities for disabled people to get into sport and lead active lives
---
RUNNING
The largest free running club in London
Running routes in Kensington & Chelsea
Free 5km timed runs taking part weekly in parks across London and the UK
Information on running routes, running clubs, and races in the capital
Top running routes in London
List of running groups in London
---
SWIMMING
£4.50 per session at Chelsea Sports Centre and Kensington Leisure Centre
Swim in the same pool as the London 2012 Olympic champions – no membership required
Search engine to find swimming pools in the local area
---
WALKING
Leisurely paced 3-6 mile walks in the Greater London area
Walking group with short mid-week walks in London and long weekend walks outside the capital
Transport for London - Walking
Interesting routes and other information about walking in and around the capital
The 'urban walking route planner'
*FIE provides Imperial College Union associate membership for Spring, Fall and Winter programs only – if you're on a Summer program and would like to purchase an associate membership card, enquire directly at the Imperial College Union reception.
Note: Associate members of the union do not have access to Imperial's gym, Ethos. You will need to pay for membership, unless you are a member of a sports team that practices there. If you need access as a member of a union sports team, click here to register and apply for access to the centre. On the form, select 'No - I do not have an Imperial ID', then continue to complete the form as a 'Visiting Student'.